Characters by Cati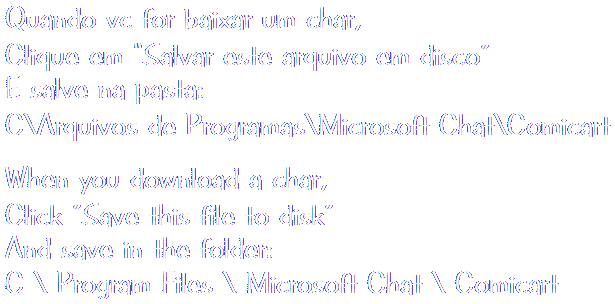 O E-MAIL … cathinha@uol.com.br
---
Se vocÍ quiser colocar um link no site do Cati no seu site,
vocÍ pode usar este bot"o do site autÍntico:
If you want to place a link to the Catiís Website on your site,
you can use this authentic site button: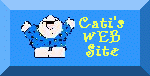 Font for this page: "CAC Futura Casual.ttf"




After downloading it, you must unzip it
and then right click on the .ttf file and select "Install"!
Divirta-se com os Chars!
Have fun with the Characters!
~CATI
This page is restored by:



19 May 2012
page updated 9 February 2014




<! img src="images/saveas.gif" width="668" height="130" border="0" alt="save as 'C:\Program Files\Microsoft Chat\Comicart'"> <! img src="images/postavs.gif" width="739" height="353" border="0" alt="AVS file publishing instructions">