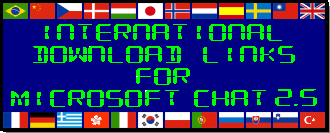 Click


Home

This is a download page for the installation files of
'Microsoft Comic Chat' with 24 different languages available:A link is provided on the bottom of this page for installation help, if needed!

After installing Microsoft's Comic Chat program and intializing it for the first time,
it will not connect! - Do not despair! - It is not broken! Microsoft has closed the
default connection servers the Comic Chat program is trying to connect to.
You Must go to the NEW LIST of servers to find a new Comic Chat server!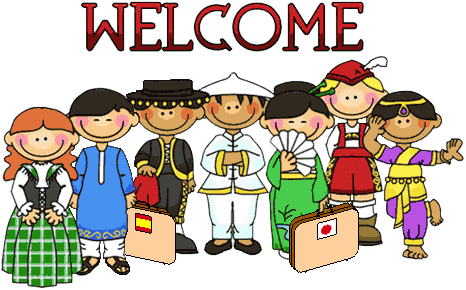 Comic chat is an IRC chat program created by Microsoft.
This chat program enables the user to chat in a comic strip
environment with real comic characters chatting with each
other. It's a whole lot more fun to chat in Comic Chat than
in plain old BORING text chat!

I M P O R T A N T
Win7, 8, 10: When installing Comic Chat, if you will be using the
character search utility program, 'ChatCheck', then install Comic Chat
into the 'Program Files' Folder! ChatCheck looks there to compare your
instaled characters to what is available for download. If you will not
be using ChatCheck, then install it where ever you please.
NOTE: The folder 'Program Files x86' is NOT 'Program Files'!

Once you install Comic Chat, then go to the server/rooms
page to find a server to connect to. Microsoft has closed
their servers that this chat client originally connected to.
So we have included new chat places to connect!
Editor's Note:

Comic Chat allows one to play sounds files in the chat room.
The standard release plays .WAV, .MID, and .RMI files.
If you wish to play .MP3 files or .WMA files,
then after you perform the standard Comic Chat installation,
Click

Here
for instructions on how to to update
Comic Chat to play the .MP3 and .WMA files.



Language titles on suit cases were updated 3 March 2018
by Mermaid Elizabeth using Google Translate!


<! webpage update 220513>