Characters and backgrounds are saved on C:/program files/microsoft chat/comicart OR C:/program files/chat/comicart.
This is the window you will see when someone sends you a file. To accept, click on 'yes'.
Clicking ok will bring up the window below.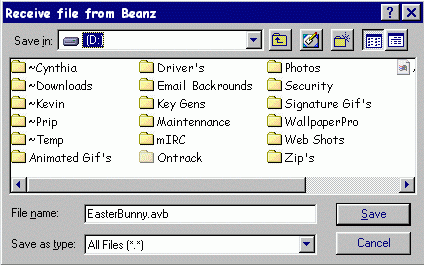 Use your drop down menu to go to your C drive if it does not already show in the 'save in' box.
Use your scroll bar to go to your program files.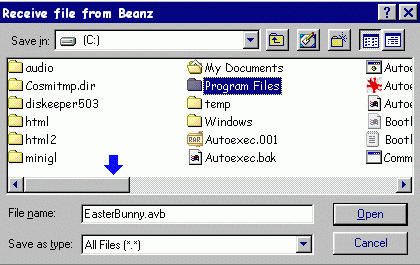 Double click on program files and then go to Microsoft Chat.
Double click on that and go to your Comic Art folder.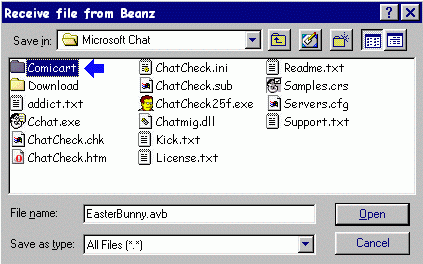 Click on save and the AVB will start to download.
When the download completes, you are ready to use your new character.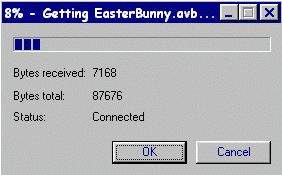 To change your AVB in a chat room, go to view/options/character and select the one you want.
Thanks Beanz!!
If you have any questions or comments about this tutorial or any tutorial on my site, e-mail me.