I M P O R T A N T

The Comic Editor program is an older 16 bit program.


It will not work if installed directly into newer versions of Windows.

Please visit the Help Desk Menu for more information on how to
successfully install it to make it properly function in Windows XP through 10!

(See also 'Bonus Files' at the bottom of this page)!


(Japanese): I M P O R T N N T
コミックエディタプログラムは古い16ビットプログラムです。
新しいバージョンに直接インストールすると動作しません Windowsの。
詳細はヘルプデスクメニューをご覧ください!
I M P O R T N N T
komikkueditapuroguramu wa furui 16-bitto puroguramudesu.
Atarashī bājon ni chokusetsu insutōru suru to dōsa shimasen u~indōzu no.
Shōsai wa herupudesukumenyū o goran kudasai!
(end of Japanese)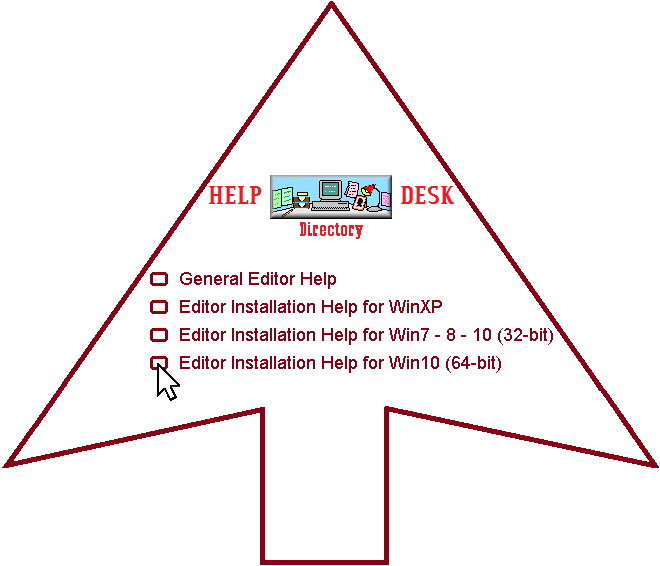 BONUS FILES
Download the original MS Character Editor '.AVS files'!
These are output files used to create the original Comic Chat characters.
Click HERE to visit the download page and get started!
Load them into the Character Editor to begin practicing
to create your own characters with these files!
You will need an FTP client to upload your new characters to your website.
Click here to download the free version of WS_FTP:



Click button to Download




<!-img src="img/cedit/helpbk.gif" width="16" height="16" border="0" alt=""> <!-webpage-style-update-040803--180221--200321>